Zenlite® Arc 2 Inch Curved Lighting System
for 5/8″ Drywall
ZENLITE® ARC2 is a curved LED Lighting System for 5/8" Drywall Walls/Ceilings that can be specified to any radius greater than or equal to 30". Our patent-pending design allows for projection of a clean horizontal, vertical and diagonal lines of light. This fixture can be connected seamlessly with our Arc2 Pendant and Surface Mounted fixtures, allowing for a variety of configurations. To achieve a certain light output, choose between the different available light modules and color temperatures. ZENLITE® ARC2 is a recessed lighting fixture that can create a seamless line of light and has the ability to achieve various patterns/shapes.
Volts:  24V
CRI: ≥ 95
IP Protection: IP20
Warranty: 5 Years
Lamp Life: > 50,000 Hours
US & International Patent.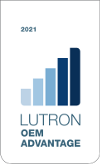 ---
Zenlite® Arc 2 Inch Curved Lighting System
for 5/8″ Drywall